Davis Roofing & Sheetmetal, LLC is proud to offer quality commercial roofing services to our Alabama and Florida customers. Please see our list of services below and reach out to us with any additional questions. We are happy to help you through your next roofing project. Contact us today for a consultation and quote.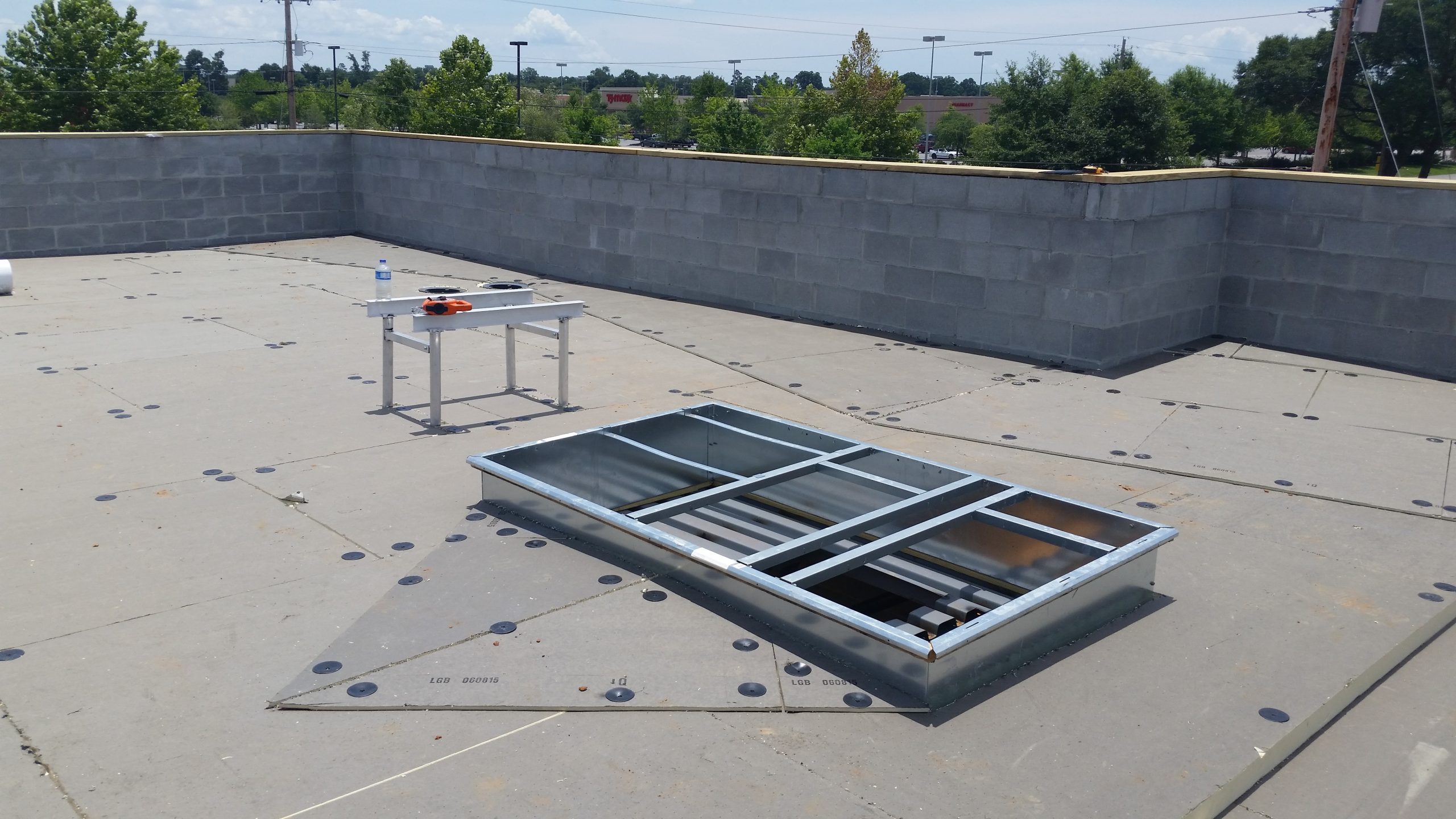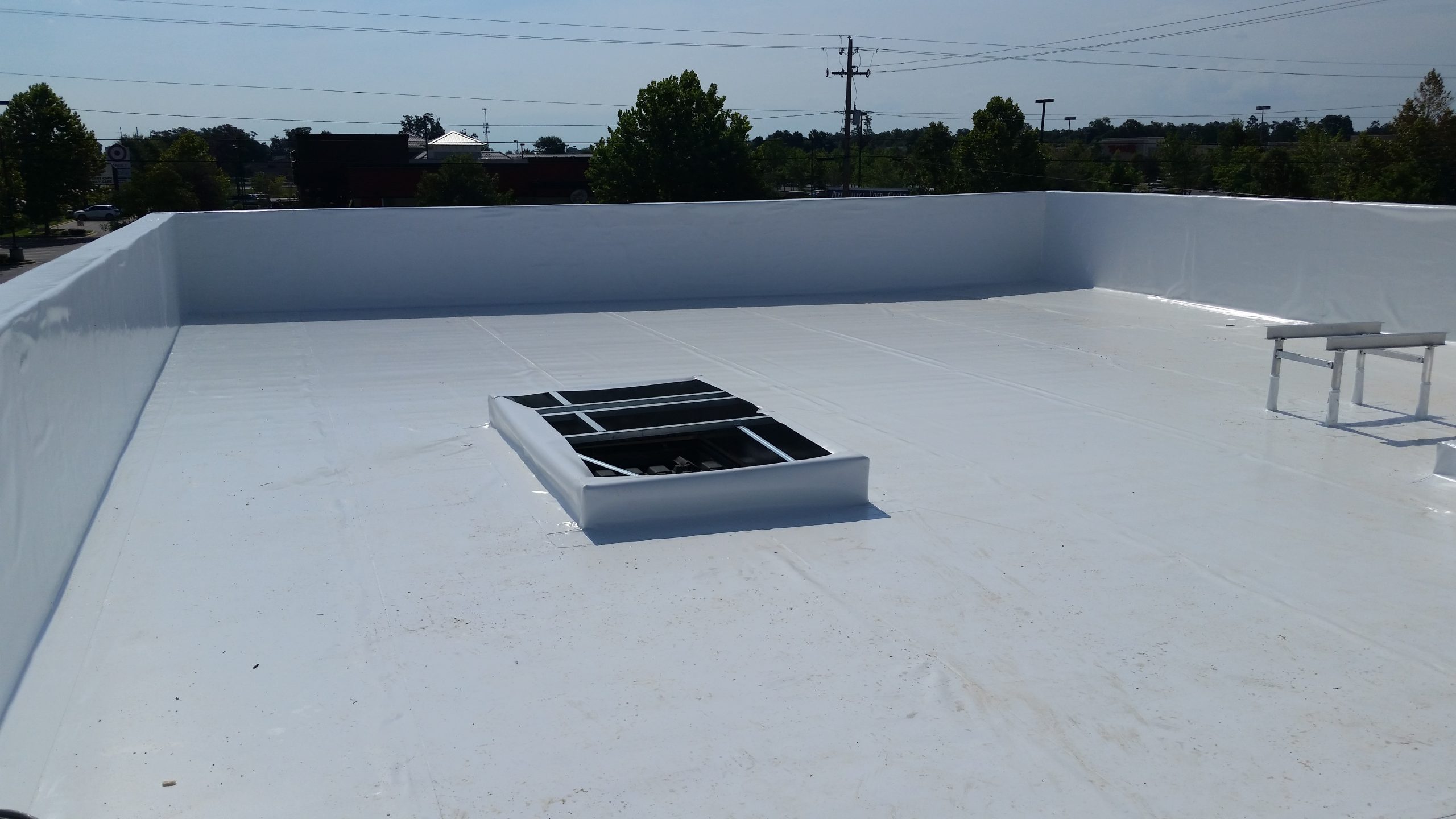 PVC roofs are made of durable, weather-resistant materials. PVC is a synthetic resin that is known for its durability and resistance to weathering. This means that a PVC membrane roof can withstand extreme weather conditions, including high winds and hail, without sustaining damage. (Pulled from the internet)
Extra-Strong. Long livepsan.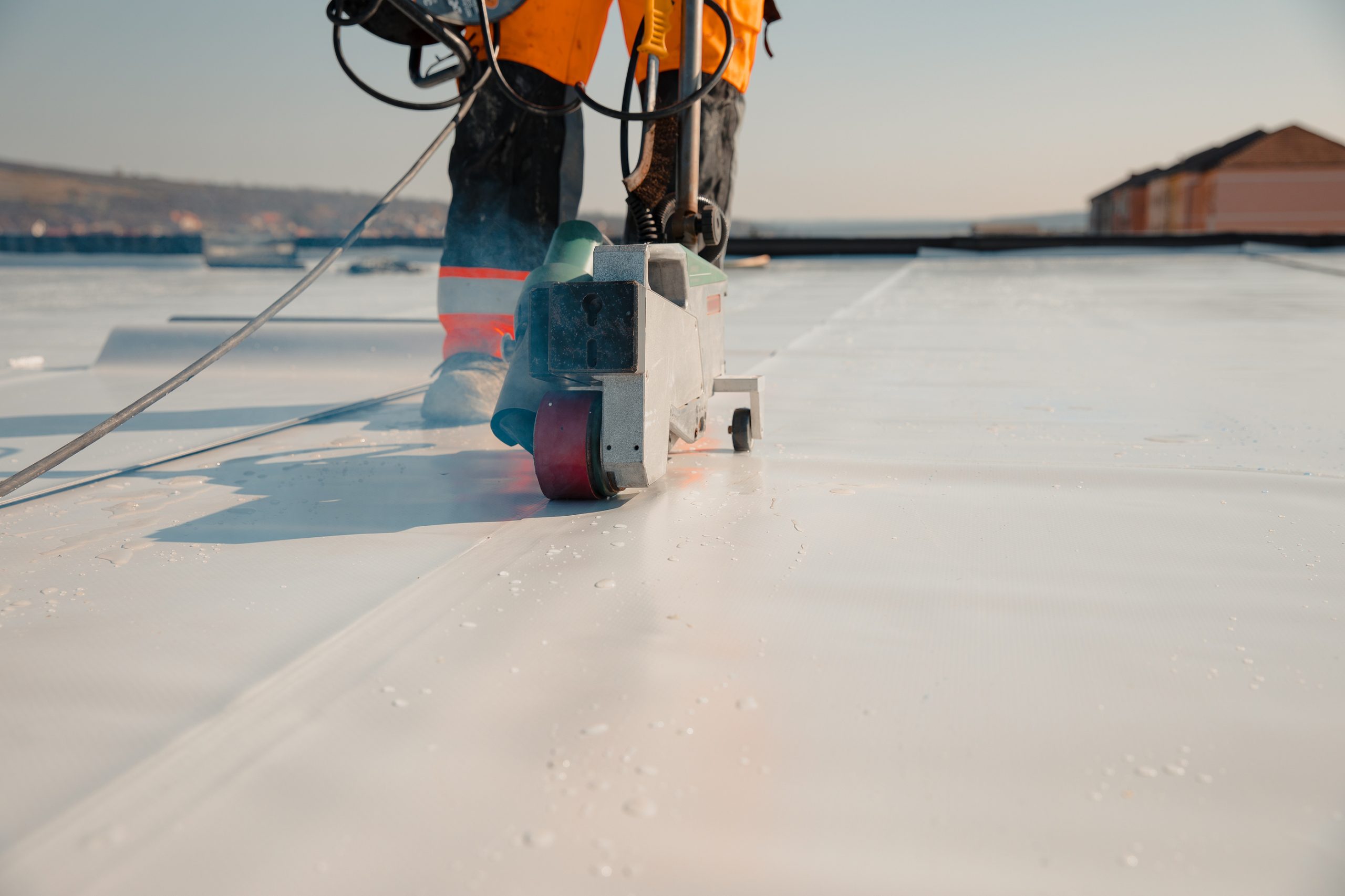 TPO roofing materials are formulated using the best available technology and designed for long-term roof performance in all conditions. They are reinforced membranes with polyester fabric to provide excellent wind uplift resistance, puncture resistance and finished physical properties. The TPO formulation was developed to allow for extreme pliability, flexibility and weldability during installation. Along with such installation advantages, the TPO's state-of-the-art formulation helps our product to resist extreme weather conditions, including ultraviolet radiation and high surface temperatures.
During a TPO installation, the current membranes are reinforced with a polyester fabric and manufactured using an ultraviolet-resistant thermoplastic polyolefin formulation. TPO roofing comes in several thicknesses and has been designed for ease in installation. Systems can be installed fully adhered or mechanically fastened. We also offer a complete line of accessories, sealants and adhesives to help ensure a waterproof installation.
Sturdy. Reinforcement. Flexible.
Modified Bitumen Roofing System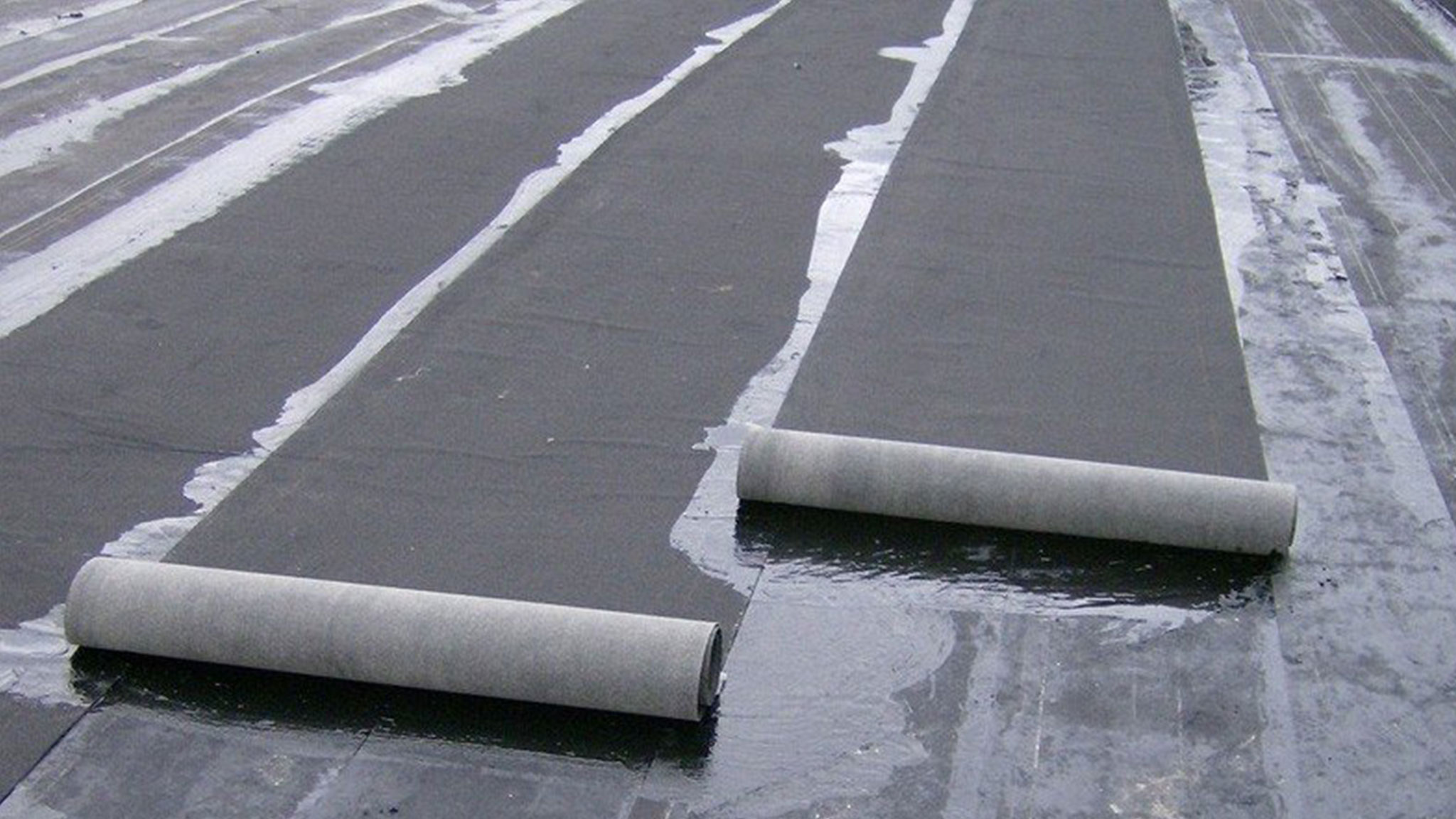 Many people are using modified bitumen roofing for their homes, especially those who have slow-slope and flat roofs. This roofing material is considered to be one of the most reliable and popular because it is versatile, affordable, low maintenance, and long-lasting. The life expectancy of a modified bitumen roof is about 20-25 years, similar to tar and gravel roof life expectancy. Modified bitumen roofs are quick to install compared to tar and gravel roofs. At Davis Roofing & Sheetmetal, LLC, our experienced team of roofing experts are ready to answer all of your roofing questions about installation, longevity, and pricing on your next project.
Modified Asphalt Roofing System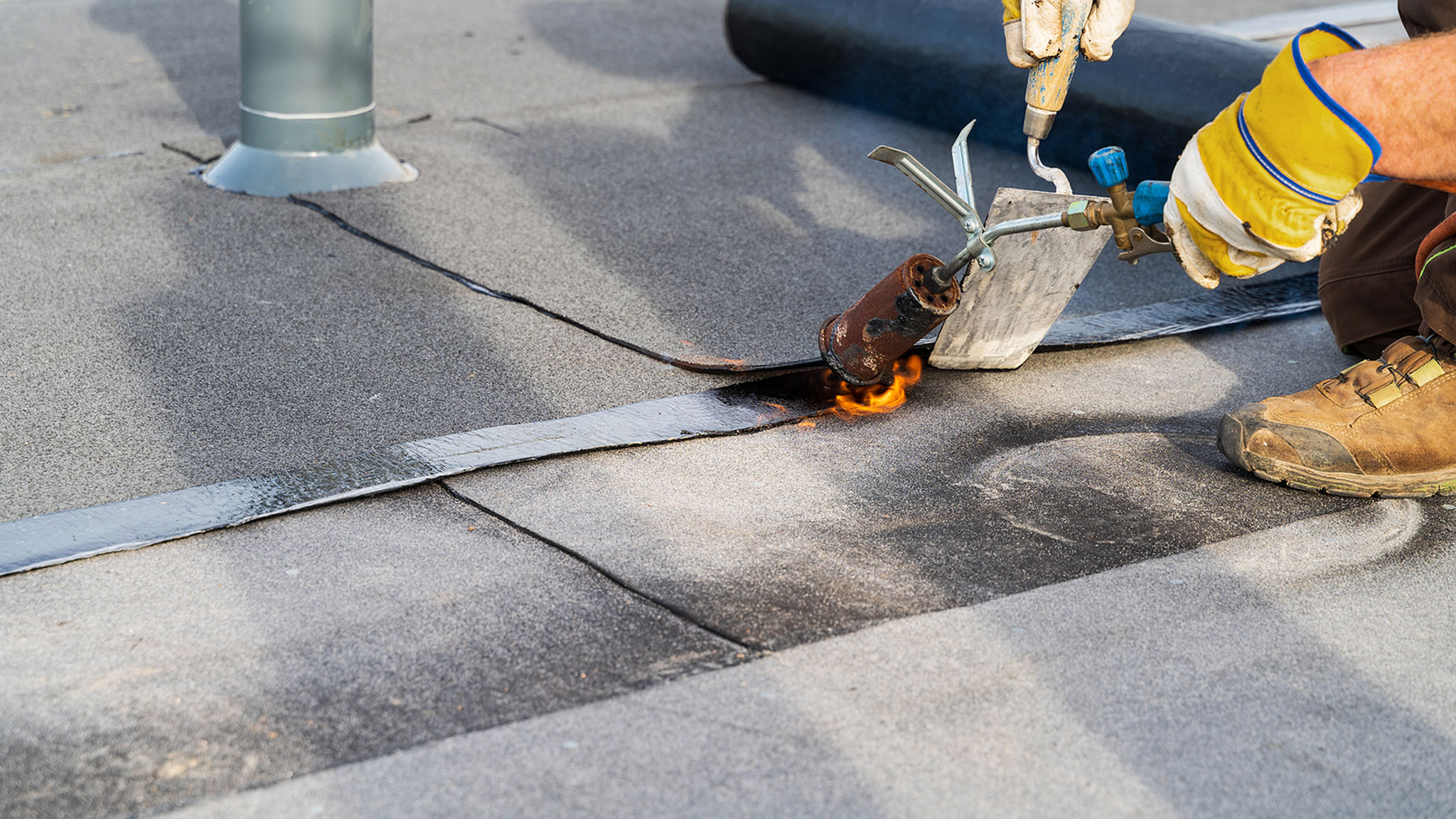 Asphalt Roofing systems are available for residential and commercial customers. Asphalt roofing uses asphalt as a waterproofing membrane and has been known for its durability for years.
Modified asphalt roofing systems consist of two or more waterproofing layers. This redundancy provides building owners with durable waterproofing protection.
Ready to Start Your Next Project?

We specialize in commercial roofing installation, repair, and maintenance for all types of buildings, including offices, retail spaces, industrial buildings, and more. Our team of experienced professionals is dedicated to providing exceptional service and delivering top-notch results that meet and exceed our customers' expectations.
Follow Us & Stay Connected